An aerial action game for up to 5 players on one couch by Broken Rules available for the Nintendo Wii U.
Ride the wind from peak to peak. Fight for the beacon of light in the harsh environment of the Alps. Fly your bird to victory in this unique multiplayer action game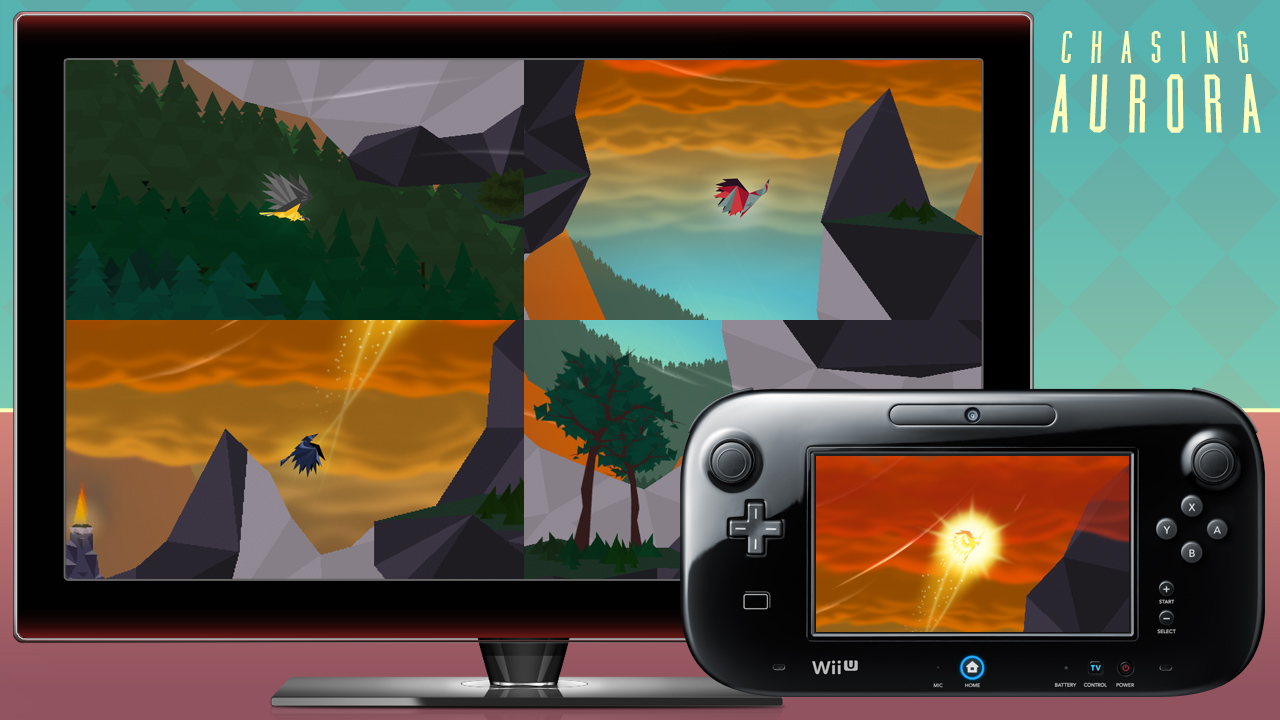 "Unsurprisingly, Chasing Aurora is also a beautiful game and ... it has at least one terrific song in its soundtrack." said Andrew Webster at The Verge The Verge.