Zombies vs. Sheep is a shooting gallery for iOS that we've made as studio radiolaris in 2009.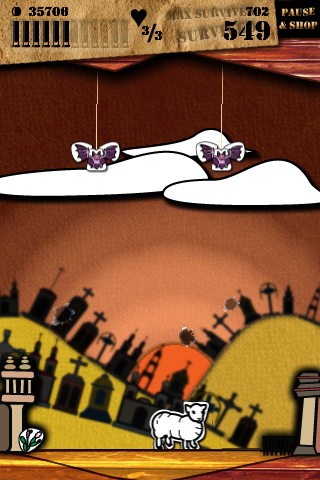 Zombies vs. Sheep is a frenetic tap-to-shoot game set in a mexican-themed shooting gallery. Your mission: Protect the sheep from incoming waves of zombies. As the evening gets darker you will face more and stronger enemies. You are the last hope of the sheep.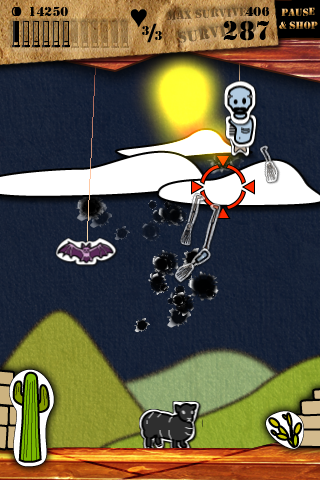 Move your sheep by tilting the phone. Shoot by tapping the enemies. Reload by quickly flicking the phone in any direction.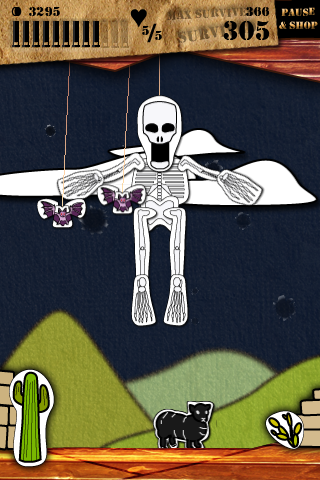 The game features 20 levels and can be played in survival or campaign mode. Be sure to upgrade your sheep in the store to be able to keep up!